This is a special post for tourists visiting Paris who want to take home something they could not find in their own country. For sure this is not something new for Parisians, but some of you foreigners who will read this post will probably thank us ;))
For the ones who don't know the
studio Harcourt
is a photography studio founded in Paris in 1934 by the brothers Lacroix. It is known in particular for its
black and-white photographs of movie stars and celebrities
, but having one's photo taken at Harcourt a few times during one's life was once considered standard by the French upper middle class.
The studio is currently located at 10 rue Jean-Goujon in Paris but a portrait there it's a little expensive.
But since few years ago Harcourt placed in different areas of our city some photo booths especially formed to reproduce the typical black&white and shading of their pictures. Of course on the bottom-right corner of the picture you'll find the signature H as Harcourt. You can have it for 10 Euros.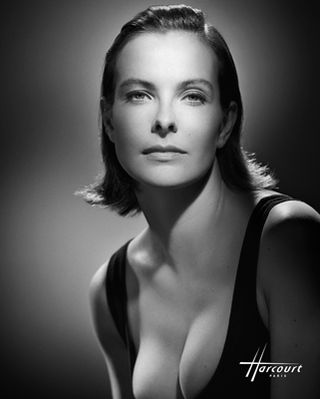 There are many in Paris but you have to know where they are, we tried one wich we liked very much, it is situated at the reception of the Artus Hotel at the 32 rue de Buci Paris 75006. You just have to ask to use the photo booth and VOILà.
We liked this place because while one of us was posing in the photo booth the other one can seat on a comfortable sofa and read magazines surrounded by big celebrity portraits by studio Harcourt .
Here you are the result of this experience
In the picture Founder n°1 is wearing Burberry proprsum hat and t-shirt s/s 2012 collection
Suggestion for a good pic
: the photo booth will propose you more options , like if you want to repose if you don't like or if you want the 1 big portrait version or the 4 small ID format.
You have to be very fast to choose
although the photo booth will choose for you.